I am coaching and teaching people to have deep and transformational conversations.
I have devoted myself to learning, developing and sharing the skill, tools and methodology needed to transform the lives of people who desire connection, change and growth in their work and personal relationships.
My mission is to up-level the conversations of as many people as I can reach.
WORDS CAN BUILD BRIDGES, BREAK DOWN WALLS AND REMOVE GLASS CEILINGS.
Your conversations are the force that drives your fulfilment and success in every aspect of your life – from your career to your business partnerships to your love life.
I am looking forward to transforming your relationships to new heights!
"TRANSFORM YOUR CONVERSATIONS

TRANSFORM YOUR LIFE."
Does conflict cause decreased productivity in your workplace?
Do you want to deepen and transform your conversations?
Do you struggle with difficult conversations in your relationships at work and at home?
DO YOU STRUGGLE WITH DIFFICULT CONVERSATIONS IN YOUR RELATIONSHIPS AT WORK AND AT HOME?
Join me for private coaching or in an exclusive mastermind group to deepen conversational mastery.
IS LOW TRUST OR CONFLICT CAUSING DECREASED PRODUCTIVITY IN YOUR WORKPLACE?
Let's make collective shifts. I work with teams, departments or entrepreneurs to build healthy communication and relationship practices.
DO YOU WANT TO DEEPEN AND TRANSFORM YOUR CONVERSATIONS?
Join our workshops and become an authentic leader of your own life.
What I do…
I am a certified Transformational Coach and Communication Trainer with extensive experience in helping individuals and teams to start over and establish successful relationships.
"MY GOAL IS TO HELP YOU NAVIGATE YOUR CONVERSATIONS WITH AUTHENTICITY, POWER AND EMPATHY."
I would like to share with you the best conversational wisdom, beliefs, practices, and knowledge to help you deal with the messy, confusing, and even beautiful aspects of being a communicating human on this planet..
Read
The most influential approach informing my work as a coach, mediator and facilitator is Marshall Rosenberg's Nonviolent
Communication (NVC). Since 2006, I have been studying with a wide variety of local and international NVC trainers.
In addition, I enriched my approach of group facilitation, collaborative decision making and difficult conversation management with teachings of Christian Pankhurst (founder of Heart IQ) and Judith E. Glaser's framework of Conversational Intelligence (C-IQ).

My

QUALIFICATIONS & EDUCATION
Certified Trainer in Nonviolent Communication, Center for Nonviolent Communication (CNVC), March 2022
Certified in Conversational Intelligence®

, World Business & Executive Coach Summit, 2019

Intelligent Leadership Certified Executive Coach

, ICF, CCE Accredited Program, 2017

Professional Coaching Certification

, ICF Certified Training, Leadership that Works, 2016

Mediator accreditation

(Alternative Dispute Resolution), LEADR Sydney, 2011

Master of Adult Education

, University 

of Geneva, 2007. Thesis: Career Development@IBM, 2007

Bachelor of Education (Primary School Teaching)

, Lucerne, Switzerland, 2001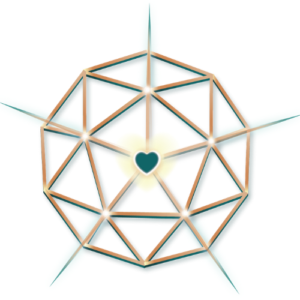 "I facilitate experiential learning which leads to lasting change, it's so much more than simply sharing theory which remains head knowledge but doesn't empower people to embody the change."
Speak Your Truth
Connect
LET'S START A
CONVERSATION
Do you want to create change and break through to constructive ways of communicating in your business and personal relationships?  
Please fill out a short form by clicking on the button and we will be in touch, usually within 24 hours.